Photos and Behavior Of Hunter Biden With His Cousin Are Raising A LOT Of Eyebrows
An exchange and photo of Hunter Biden with his niece Caroline is raising a lot of eyebrows. 
Caroline Biden was texting Hunter trying to him up with her rich, model friends in January of 2019. 
"Do you want foreign or domestic. I can't give you f***ing Asian sorry. I'm not doing it," she said. 
"Domesticated foreigner is fine. No yellow," Hunter responded. 
Also a picture of Hunter and Caroline is below and it's is raising a lot of eyebrows, especially knowing Hunter previous behavior. 
The left continues to ignore that Hunter Biden uses a lot of racial slurs. 
From the Dailymail:
In the days since the n-word texts surfaced, the majority of US media outlets failed to cover Hunter's use of the racial slur.

Left-leaning networks, including CNN and ABC and MSNBC, haven't dedicated notable air time to the story. The front pages of the New York Times and Washington Post have also not featured it.

The lack of coverage prompted outrage among conservatives with many accusing the liberal media of double standards.

The hashtag #RacistHunter started trending on social media as Twitter users slammed how the story is still largely being ignored.

During the text exchange with Caroline, Hunter, 49, said that "24 is great. Seriously, it's incredibly easy to impress a 24 year old." 
Images of Caroline and Hunter together during a beach trip are (we are going to be polite) curious. Below are images of Hunter and Caroline together partying and dancing in a seafront apartment with psychedelic lights. I'm just going to throw this out there, I'm not sure it's normal to take a picture of yourself with you cousin in your undergarments. Independent journalist, Alex Berenson hinted at a question many of us are thinking.
I do have one question about Hunter. Unfortunately I cannot ask it publicly pic.twitter.com/8LtPRZlAZm

— Alex Berenson (@AlexBerenson) June 16, 2021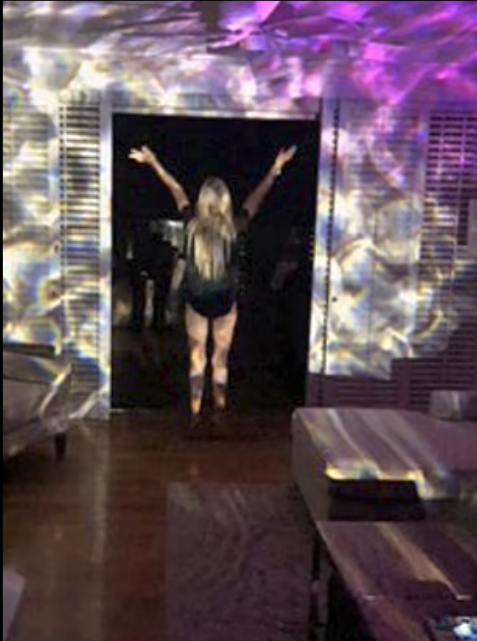 Caroline, is the daughter of Jim Biden who has also had a few run-ins with police. Recently he was arrested in 2019 for driving under the influence and without a license outside of Philadelphia. Her rap sheet indicates she's been arrested for drug possession, credit card theft, fights with the NYPD and several DUI's; she's never spent a day in jail. 
Hunter's use of the slur comes as his father, President Biden signed a COVID bill that targeted anti-asian violence.